What is the Alumni Board?
The Alumni Board was first founded in 2010 as a way for alumni to remain connected after graduating the program through events and newsletters, and to become a resource and support to incoming C5 students. The Alumni Board is responsible for making many of the decisions about alumni events, outreach and engagement, as well as the interviewing of candidates for the alumni scholarship.
Current members of the Alumni Board :
Jessica Valdez, Class of 2011
Valentin Gazcon, Class of 2006
Carlos Valdovinos, Class of 2008
Joy Flores-Perez, Class of 2011
Anthony Uribe, Class of 2013
Ekaxi Hernandez, Class of 2011
Cesar Lopez, Class of 2018
Cristian Lopez, Class of 2015
Karen Linares, Class of 2014
Danieli Arreola, Class of 2015
Cesar Ortega, Honorary Alumni
Join the Alumni Board
New Alumni Board members are always welcome and encouraged! If you would like to find out more about and join the Alumni Board, fill out the form below and we will get in contact with you as soon as possible!
Accomplishments From the Past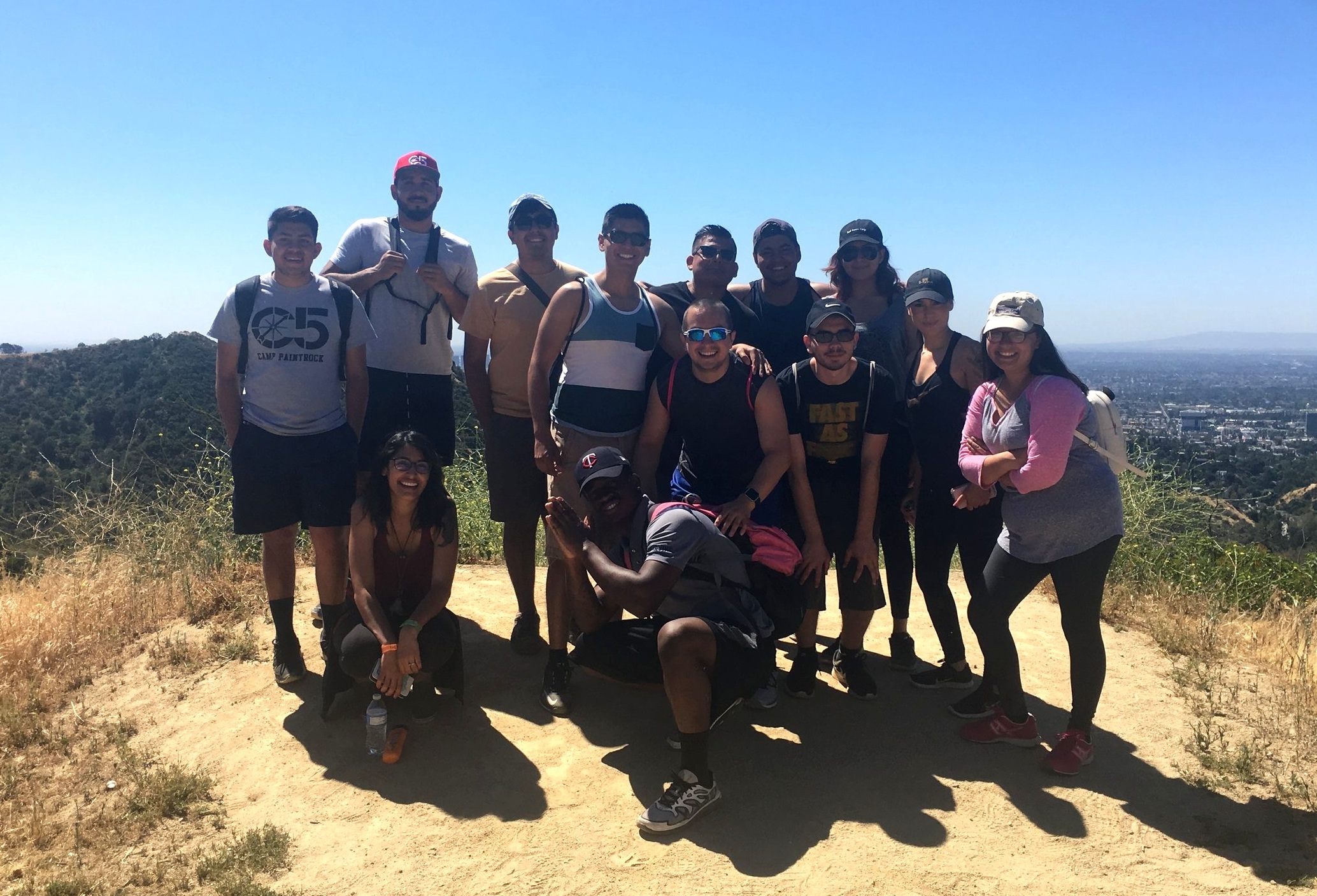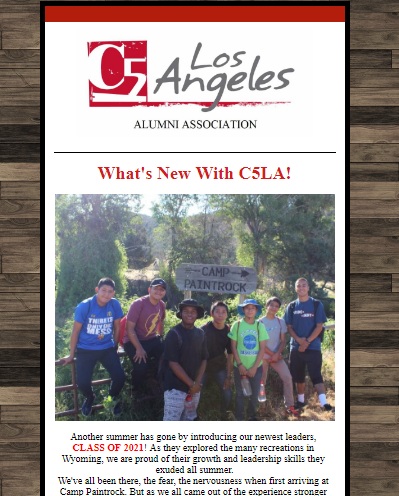 Since the beginning of the Board, alumni events and fundraisers have been set up to keep alumni connected and to raise funds for the Alumni Scholarship that is given every year. Several alumni scholarships have been given out to graduating seniors from the funds raised through alumni events, fundraisers, and other efforts. Since 2010, the scholarships given at graduation have ranged from $300 up to $1,000
Donate to the Alumni Scholarship
If you would like to make a donation to the Alumni Scholarship, follow the link below and use the dropdown menu to designate your donation to the Alumni Scholarship!